---
Welcome to the PH-15 Bristol (Newportville / Croydon) Nike Base website!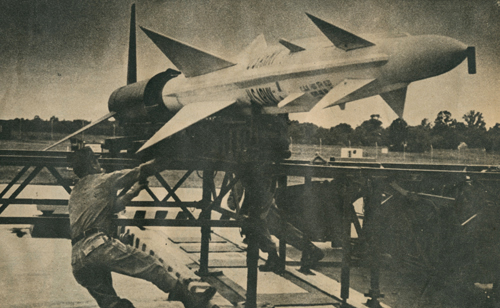 It may come as a surprise to many in the Philadelphia area that within a 25 mile or so radius of the city once stood a ring of Nike Missile bases. Operational during the height of the Cold War, they served one purpose -- defend the city from an enemy air attack. With those days behind us, many of the bases have since vanished without a trace, making room for residential, commercial, and industrial development. With an asphalt lot already covering the Launch Area and a new PA turnpike interchange planned to cover Control, PH-15 will soon share their fate. The purpose of this website is to preserve the history of the PH-15 Bristol (Newportville / Croydon) Nike Base and to honor the hundreds of Army and National Guard servicemen who worked the base during its years of operation. Here you'll find information about the base, photos and other media, as well as first-hand accounts from veterans who were there. Thank you for visiting and please feel free to spread the word so PH-15 is not forgotten!

If you have anything to add or share don't hesitate to get in touch, it would be greatly appreciated!
Last Update: 11/28/2012 (Photos/Media)



View larger PH-15 Bristol Nike Base map.
---

Like PH15 on facebook!